Download PDF
Most of us who work in knowledge-based companies are used to working with Word, Google Docs and similar document management tools when producing various kinds of documents, for various purposes.

The majority of these tools now support multiple ways of collaboration. It is becoming easier and easier to share these among co-workers, collaborate, save content in the cloud and share it with others. While this works well for most businesses, some have more complex needs:
– Imagine your company is working with large and complex documents. You are creating a 500-page compliance report, financial report or a complex bid. And the experts contributing to the document are dispersed across the globe, says Xait CTO, John Ingve Eielsen.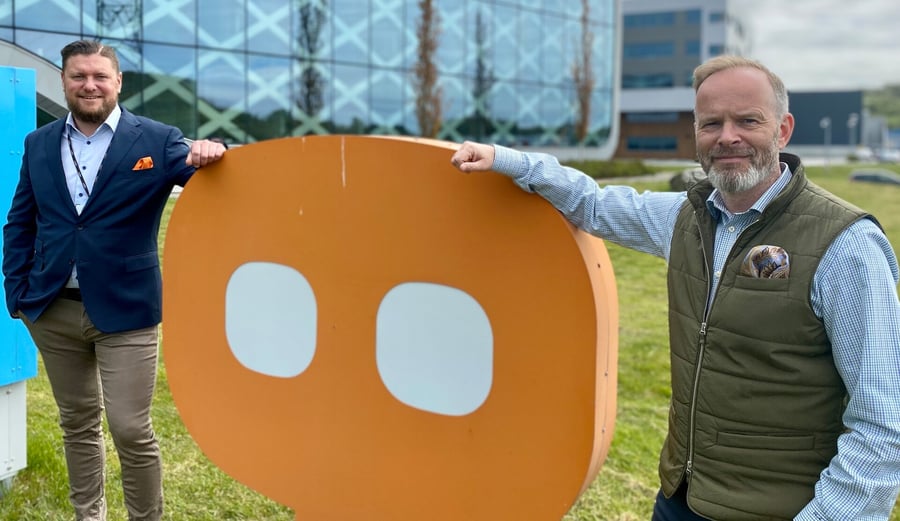 From left to right: Anders Skogseth-Braathen, Global Business Development Manager and Rune Aartun, Global Sales Process Manager have been responsible for Cegal's evaluation and procurement of XaitPorter.
Complex documents made easy
Over the past two decades, Stavanger-based company Xait has specialized in solving these challenges. Their core product, XaitPorter, is a complete all-in-one co-authoring software solution for teams to collaboratively create and manage highly complex business documents. They cater to clients who need to create documents like these regularly, and where co-authoring is a crucial factor.

Download the case study as a PDF and learn how using XaitPorter makes it easier for Cegal to collaborate across departments, regions and time zones, while ensuring high-quality results.
Download PDF