Features
---
XaitPorter streamlines your document collaboration process.
Cloud based
Work on your document from anywhere, at any time. Work seamlessly with team members around the world.
One document
Everyone works on the same document. Writers may edit different parts of a document at the same time.
Auto formatting and numbering
With XaitPorter, there is no manual formatting and numbering.
Custom layout
Create professional looking documents that follow your brand identity guidelines.
Reuse content
XaitPorter is built on a database, which makes it easy to reuse content.
Export your document
Export your document to a variety of formats, including PDF and MS Word.
Focus on tasks and progress in the Dashboard
---
The Dashboard gives you an instant overview of all your tasks, documents, comments and more.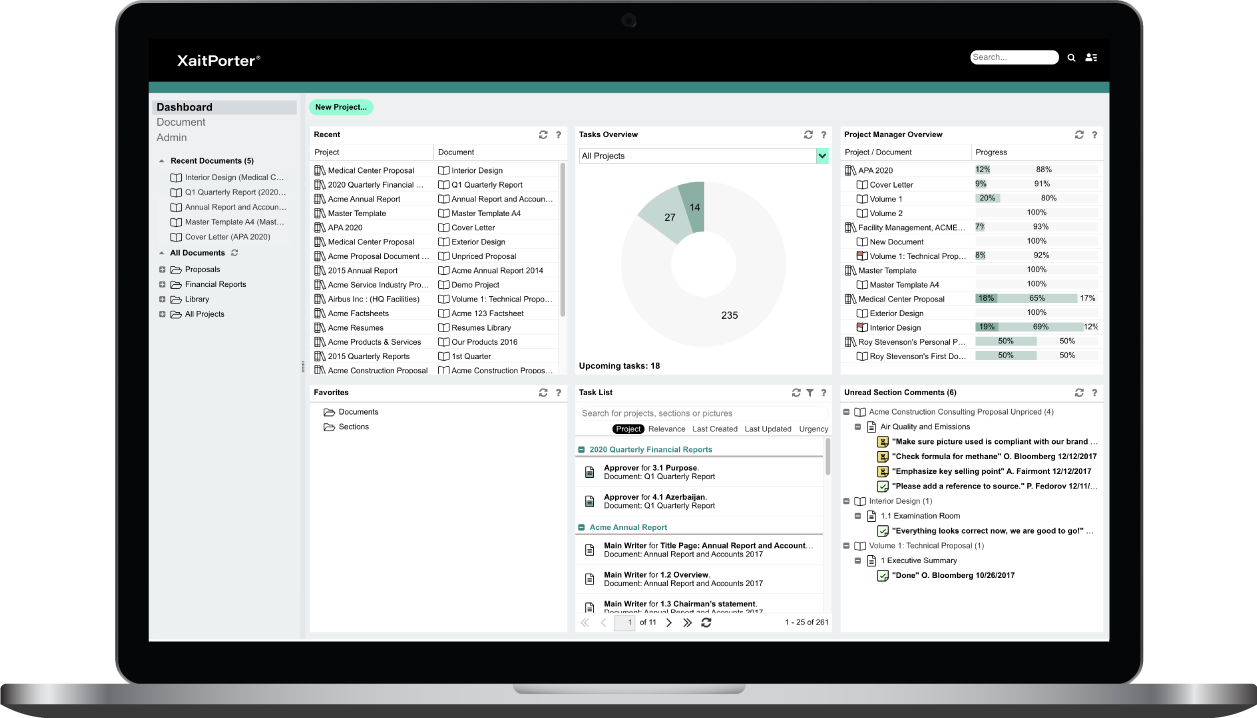 Task List
View and organize all of your tasks using custom filters.
Project Manager Overview
See the progress of completion for projects and documents.
Comments
Read and reply to comments made by document contributors.
Collaborate on documents using the built-in workflow
---
The Document workspace features everything you need to create any kind of documents.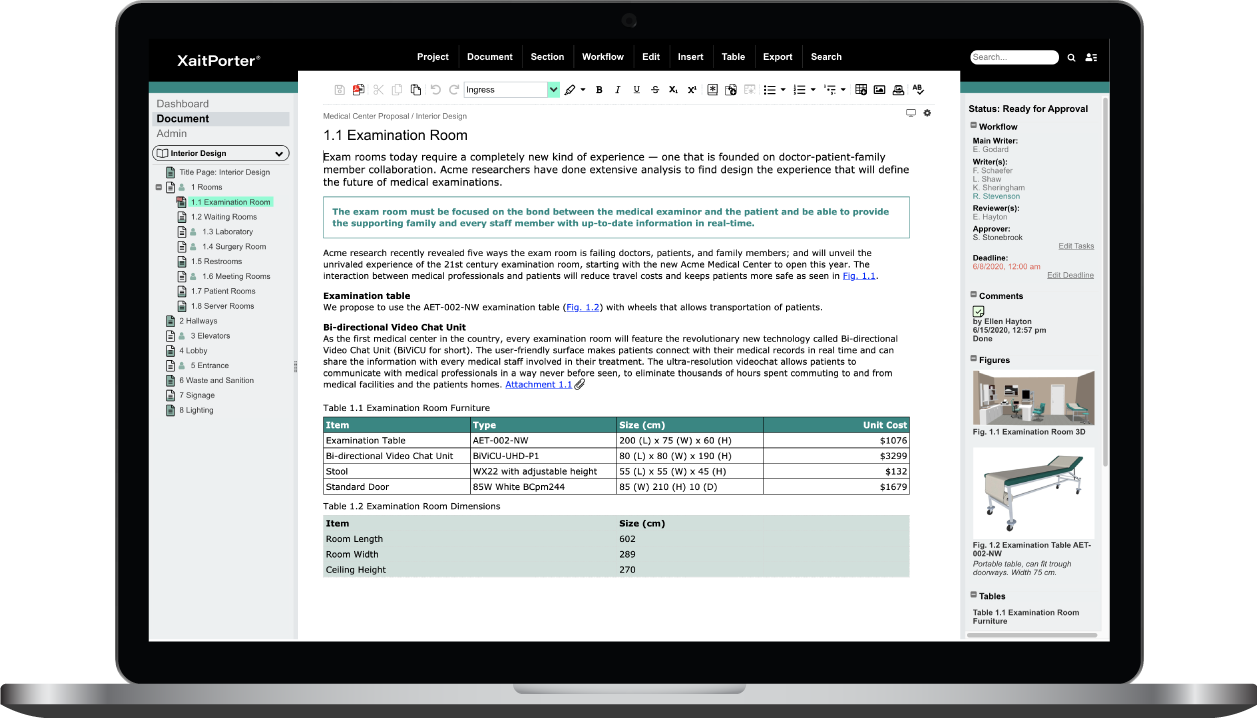 Secure Cloud Storage
Documents are safe in the cloud with enterprise-grade, ISO-certified security.
Pictures, Tables and Attachments
Upload document assets, and insert them in your documents.
Auto-formatting and numbering
Sections, Pictures and other content are automatically numbered.
Collaborate
across departments – regions – companies
Focus
on the content quality you provide
Deliver
high quality documents up to 70% faster
Win
more bids and proposals with XaitPorter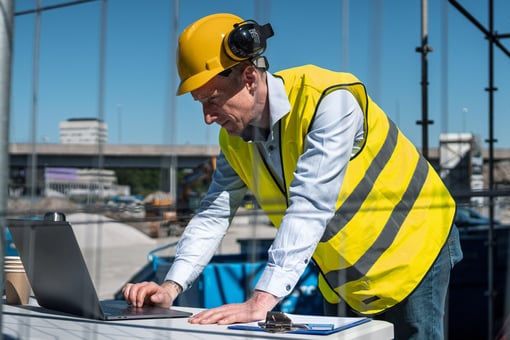 I was once told that it is only the smartest people that buy XaitPorter. I am not sure if this is true,..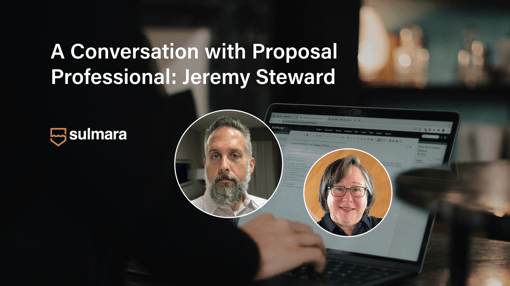 At this year's APMP BPC in Dallas, May 22 – 25, Xait's client panel talked about how innovative technology is..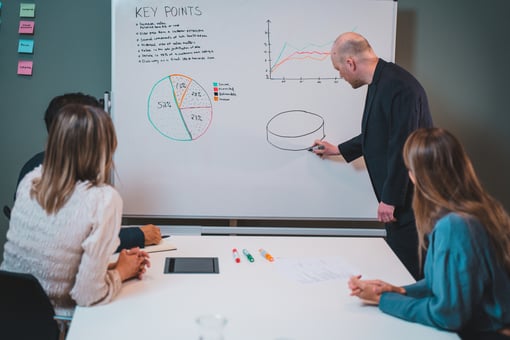 Sales. Products. Services. Proposals. Team boundaries differentiate one work group from another, outlining..