Download our 5-step guide
As Proposal Managers we understand the value of time and the pain of feeling like we never have enough of it. When you consider all the time required to manage the projects and the people and putting out fires, daily, it is easy to understand why the situational optics get skewed from the real problem; the ability to effectively maximally leverage your resources and to have enough time to do so.


We have put together this five-tip guide that will help you streamline proposal teams, increase proposal quality, win more business, and grow great teams to superstars!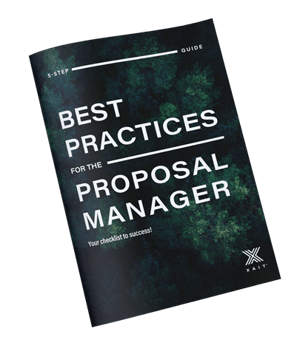 Details
Document Type: Checklist (PDF)
File Size: 1,02 Mb
Pages: 12
Year: 2019