Franklin Energy cut time spent on proposals in half using XaitPorter.
Details
Document Type: Case Study (PDF)
File Size: 759 Kb
Pages: 2
Who is Franklin Energy?
Franklin Energy delivers the energy efficiency industry's most substantial offering of demand-side management services and solutions to electric and natural gas utilities and statewide organizations across the United States and Canada.
Christina Brickner, Director of Proposals and Business Development Systems, at Franklin Energy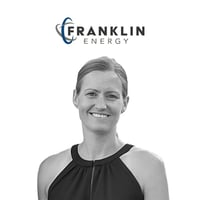 "Our mid-year ROI review confirmed we had achieved our goals by cutting time spent on proposals in half. This allowed us to respond to 65% more bids with the same level of resources."