You're invited!
We are so xaited to be joining forces with Privia, and not the least to invite you! The first ever user conference hosted by Xait and Privia - an Xait company, is happening on:
Thursday November 4. 2021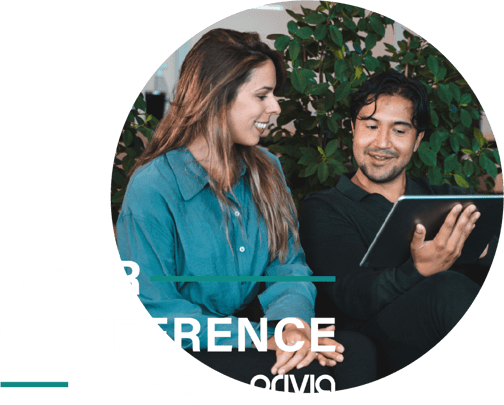 XAIT + PRIVIA PRESENTS THE 2021 THEME:
DOCUMENTS BEYOND BORDERS
As a dedicated proposal team, you have an important message to deliver: your business has the smartest solution to the challenge, head and shoulders above the competition. How you develop and deliver that message is the difference between a business-growing win and a frustrating business loss.
GLOBAL | NOVEMBER 4, 2021
|8 am - 12:30 pm EST
Register now
(It's free!)

Neal Levene from T-REX
Keynote: 2022 Key Proposal Trends and the Competitive Advantage
Join Neil for a look at some recent industry statistics, examine emerging technologies, and forecast what it means for the future of proposal development. We will end with tips for making the best of the great opportunities available at today's conference.
Mike Parkinson from
Billion Dollar Graphics
At-a-Glance Prop Pages: 8 Ways to Win
Each page of your proposal is an opportunity to win. When done correctly, your page content gives reviewers a clear understanding of you, your business, and why your solution is the best-of-the-best. Join proposal nerd Mike Parkinson for 8 powerful techniques to make every proposal page a winner.
Michael Lejuene from RMS Federal
3 Ways to Boost Your Past Performance Proposal Evaluation and Scoring
Past performance is a proposal requirement; teams use it to demonstrate their performance. Evaluators use it to gauge their risk. What if evaluators don't read your past performance section? Join Michael for 3 strategic ways to leverage your past performance details throughout your proposal. These strategies will help you better engage evaluators, eliminate doubts, influence decision-makers, and build trust for the win.
More speakers and full program to be announced, register for the event to recieve the news first!
08:00 AM
07:00 AM
02:00 PM
Welcome (Documents beyond Borders, Putting it all Together)
Eirik Gudmundsen, CEO
08:00 AM
07:00 AM
02:00 PM
Welcome (Documents beyond Borders, Putting it all Together)
Eirik Gudmundsen, CEO
08:00 AM
07:00 AM
02:00 PM
Welcome (Documents beyond Borders, Putting it all Together)
Eirik Gudmundsen, CEO
08:00 AM
07:00 AM
02:00 PM
Welcome (Documents beyond Borders, Putting it all Together)
Eirik Gudmundsen, CEO
08:00 AM
07:00 AM
02:00 PM
Welcome (Documents beyond Borders, Putting it all Together)
Eirik Gudmundsen, CEO
08:00 AM
07:00 AM
02:00 PM
Welcome (Documents beyond Borders, Putting it all Together)
Eirik Gudmundsen, CEO
08:00 AM
07:00 AM
02:00 PM
Welcome (Documents beyond Borders, Putting it all Together)
Eirik Gudmundsen, CEO
08:00 AM
07:00 AM
02:00 PM
Welcome (Documents beyond Borders, Putting it all Together)
Eirik Gudmundsen, CEO